Employers today realize that effective programs and claims management not only helps to avoid risk, but also saves money, and all while promoting a very caring environment for your employees.
We provide our services to medium and large employers across Canada. We work in every province and territory and have senior level knowledge that is affordable and at your reach. In our continued effort to provide you with the highest levels of quality and professional service, we have developed in house expertise or partnered with only the most reputable and well-researched associates in a wide variety of fields across the country.
Whether you are seeking value-added safety training, equipment, expert medical assessors or treatment facilities, we can help.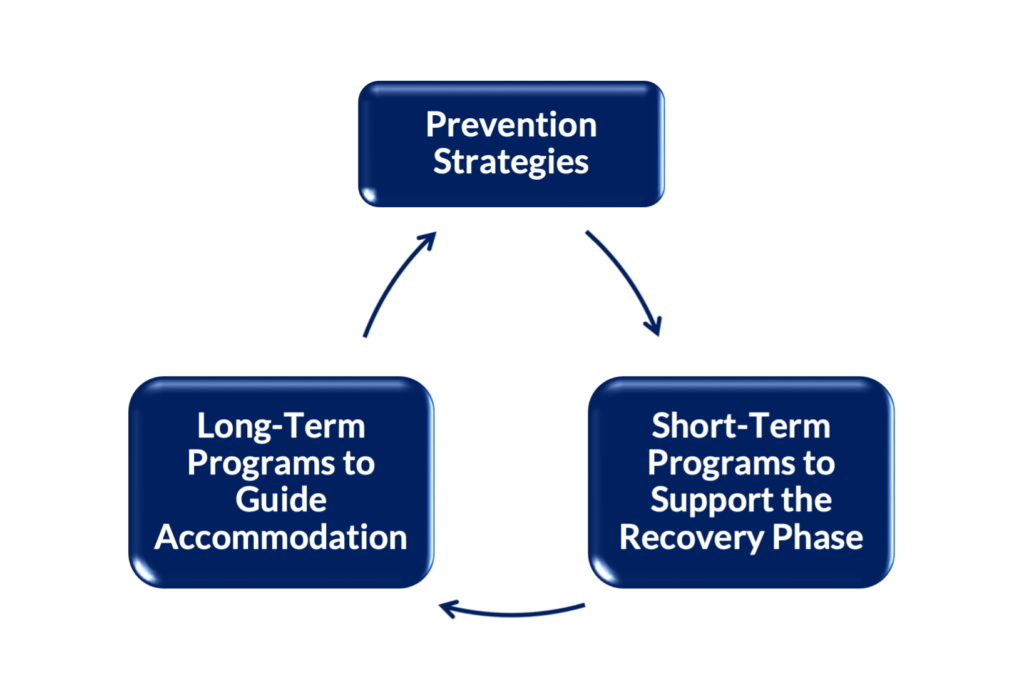 Non-Occupational disability management is something CIMS has assisted employers with for decades. Your business today is likely feeling an the even greater impact of increased absence related to current societal issues like workforce shortages, the aging workforce, and the recognition of increased mental health matters.  If so, you should consider your disability management program and the services CIMS can offer.
The issues related to absences are both complex and the management of them is time consuming.  CIMS has a full team of case managers that can act on a client's behalf or support as an extension to your efforts, supporting your team and helping your employee on their journey to wellness and recovery. Our experienced disability management team will help reduce lost time, facilitate treatment program access, and assist you in your attempts to reduce costs, administration and durations.
Our highly qualified and experienced team at CIMS will assist with our holistic approach to employee wellness, but should something unfortunate occur resulting in disability, illness or lost time, your case manager will be the advisor throughout the journey of recovery.
CIMS will use strategies that reflect your culture of caring and CIMS will continually ensure treatment moves forward in a timely manner.  Your case manager will consider the employees ability to partake in meaningful work as part of the recovery process to alleviate the stress that comes with being off work and worrying about the future.
When they are able to be in the workplace we will let you know providing recommendations on how to facilitate a smooth reintroduction to the workplace while advising all parties on their legislative responsibility to participate in the process.
CIMS's role is to assist Employers in building policy and processes that allows for the fair and consistent handling of all Employees. Having the claims managed by CIMS provides confidence to the Employee that the medical information they provide is truly confidential.
CIMS has developed a system of reporting for smaller employers who have not yet formalized their in-house processes. For large and specialized business, we believe the program should be customized to capture appropriate prevention strategies, initiatives, regional disparities, and business cultures. Our internal systems ensure that everything is dealt with according to government legislation while ensuring any questions regarding prevention, claims management and rehabilitation are addressed from the onset.

Cementation Canada Inc. retains the services of Canadian Injury Management Services as responsible for our WCB claims management across Canada.

We are confident in CIMS's ability as they have both the knowledge and expertise to advise us on a broad spectrum of issues, from human rights to legislation, which in turn has assisted us in making meaningful business decisions.  In the time we have worked together, Cementation has seen tangible financial gains by way of cost recoveries and they have played an active role in reducing the frequency and severity of workplace injuries.

Steve Wrixon
General Manager – HSE and Recruitment
Cementation Canada Inc.